This is me Ghulam Mustafa.
I (Mustafa) am a full-time blogger and digital marketer with a strong expertise in search engine optimization. I have a passion for helping businesses improve their online presence and reach their target audience through effective digital marketing strategies.
My in-depth knowledge of SEO allows me to create compelling content that ranks well in search results, driving traffic and increasing conversions for my clients. When I'm not working, I enjoy staying up-to-date with the latest industry trends and finding new ways to optimize his own digital marketing efforts.
Why I created Digital Mustafa
Digital Mustafa is a comprehensive digital marketing resource site that was founded in August 2022. Its main goal is to provide valuable tutorials, tips, courses, tools, and other resources that can help anyone master digital marketing based on real case studies and deep research. Whether you are a beginner looking to learn the basics of SEO, or an experienced marketer seeking to expand your skillset, Digital Mustafa has something to offer. The site is regularly updated with fresh content, ensuring that you always have access to the latest and most relevant information in the field of digital marketing. With Digital Mustafa, you can take control of your online presence and achieve your marketing goals.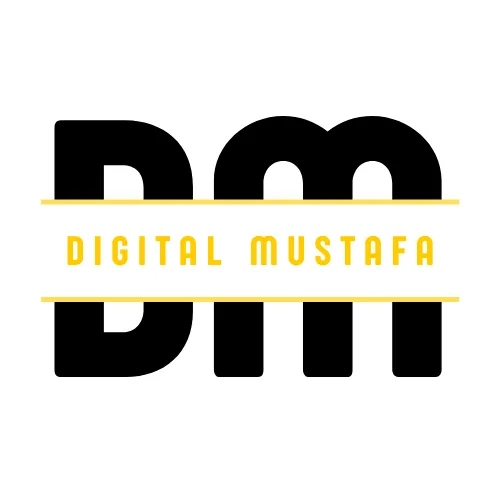 What you will find on this blog
Comprehensive and up-to-date digital marketing resources
Tutorials, tips, courses, and tools based on real case studies and deep research
Suitable for beginners and experienced marketers alike
Wide range of topics covered, including SEO, social media, content marketing, and more
High-quality resources that are easy to understand and implement
Expert guidance and support to help you achieve your marketing goals