Have you ever thought that why Google is mainly used Search Engine from other wonderful Search Engines? Because of its Algorithms. In this blog post, I am going to cover the Top 5 Google Algorithms related to SEO.
Let's get started
What are Algorithms?
Before moving toward the top 5 Google algorithms related to SEO, I want to tell you what is Algorithm.
In the last post, I told you a Search Engine works in 3 ways.
1. Crawling
2. Indexing
3. Ranking Algorithm
So after our data has been indexed (discussed in the last post). The data has to be shown according to the typed query of the user. So the process in which this relevant data is shown to the user. This process is done by Algorithms.
An algorithm is a complex system that is used by Search Engines to deliver data (web pages) ranked on SERP (Search Engine Rankings Page)
Top 5 Google Algorithms Related To SEO
Panda
In the list of the top 5 Google algorithms, Panda stands first. Panda is an algorithm by Google released in Feb 2011. Before 2011 there was a lot of content plagiarism and low-quality content issues. Websites were used to copy content from other sites and used to publish thin content (low-quality content).
So Panda Algorithm by Google stated to websites to remove plagiarism (duplicate content) and low-quality content. In this algorithm, Google de-ranked sites containing plagiarism, thin content, keyword stuffing, etc.
This update had done a big blast in the world of SEO
Now, how can we save our website from de-ranking according to the Panda Algorithm? So obviously,
Don't copy other's content (No Plagiarism)
Provide quality content for your users (No Low-Quality Content)
Write for humans, not for crawlers (No Keyword Stuffing)
Penguin
The second most important Algorithm among the top 5 google algorithms, was Penguin which came in 2012. This algorithm came in 2012 but a lot of websites implemented its instructions by 2015.
So before 2012 people used to create a lot of backlinks. So people used to create many backlinks and link spamming. Penguin Algorithm instructed to remove link spamming and irrelevant backlinks. So whoever was doing this, got down rank by Google.
Now how to deal with this Algorithm
Create quality and relevant backlinks
Create backlinks on High DA Websites
HummingBird
The third algorithm is Humming Bird which was released in 2013. According to this algorithm, keyword stuffing has been banned. It means this algorithm educated people not to do keyword stuffing in their content. Because before this algorithm content writers did not provide value to their users but they just do keyword stuffing.
Now again the same question is to avoid this algorithm so our websites should not be de-ranked. So obviously,
No Keyword Stuffing
No High Keyword Density
Provide quality content for your users
Rank Brain
It's time for the most important algorithm among the top 5 google algorithms, which is Rank Brain. Rank Brain came in 2015. Google has repeatedly said that Rank Brain was/is an amazing and important Google Algorithm.
In this algorithm, Google's goal was to provide the best relevant results to its users. So to provide the best results and relevant results to its users, Google created this algorithm. Now, this algorithm asks the content creators to tell AI (Artificial Intelligence)or Rank Brain about their content.
How can we deal with Rank Brain, and how can we tell about our content to Google?
Provide whatever you are telling in the title
Target-Keyword should be relevant & user-intent to the content
Select a niche (category) and work on it
Page Experience Update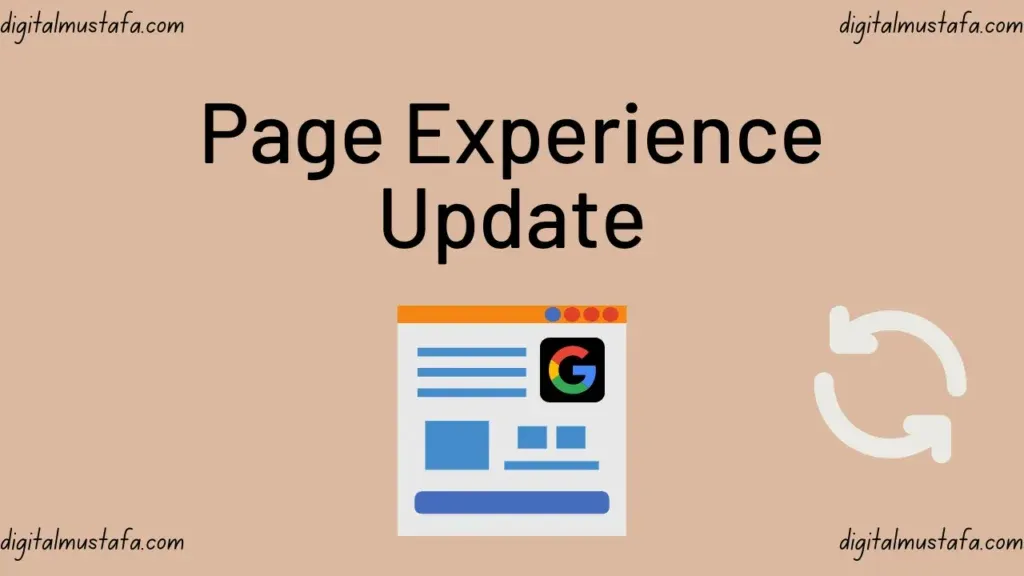 All the other algorithms we discussed were somehow old, but the Page Experience Update Algorithm came in 2021, which means this is a new algorithm by Google. It's not at all an algorithm but it's a fresh, new update.
Google started to focus on whenever the user is going to any website, what type of user experience he is getting. So overall this algorithm is ordered to improve user experience on websites. So Google can show more relevant and user-friendly results on its SERP (Search Engine Results Page).
Now how to deal with this algorithm, obviously we have to learn Technical SEO.
Create a good structure for your website
Focus on the speed/load time of your webpage
Make your website mobile-friendly, etc.
Conclusion
So these were the Top 5 Google Algorithms related to SEO and updates that affected many websites.
1. Panda
2. Penguin
3. Hummingbird
4. Rankbrain
5. Page Experience Update
Thanks for reading!